When we go out into the world and try to connect with others and tell them about growing our business, we tend to do it in a way that it is all about us rather than about them. We say how great, wonderful, and life changing our product or service is going to be for them. The problem with this is that they don't care about all the features your product or service offers. They want to know how it will specifically help them solve their pain points.
In a meeting earlier this week, my business associate Alex Lavidge boiled it down to three key issues. He asked whether it will:
1) SAVE ME TIME
2) SAVE ME MONEY
3) GROW A NEW REVENUE STREAM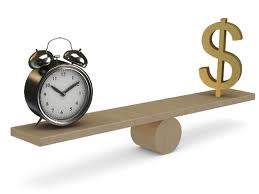 When you think about it, you'll find this is so relevant to how we approach most of what we do, especially if we are business owners. Aren't these the things that really motivate us to take action? If someone is coming into your business and says they can really save you a lot of money, does this not peak your interest? If they tell you their new widget will increase your sales by 10%, wouldn't your eyes leave your computer screen and look them in the eye?
Conversely, when we think about what activities we are going to undertake for the day, we should focus most of our time and effort on these actions. Aren't we ultimately working toward one of these goals?
What are you doing or who are you talking with that will save you time, save you money, or grow a new revenue stream?