A few weeks back, I shared what we are dong to move forward on the path of concentration around a certain focus with mobile. We have built a mobile app platform that is customizable and appropriate for our focus of working with marketing companies. This has been an evolution for us, and one that recently has had a lot of the details come together.
As I shared before, mobile is growing and the smart phone is being adopted with exponential growth. It has provided opportunity for businesses to connect with their customers that has not been possible before. With the build-out of an app, you can have relationships with your customers or employees that is right in the palm of their hands. The convenient access to knowledge, specials, promotions, events, sales and customer data is significant.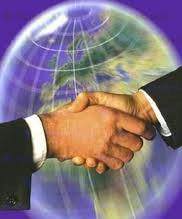 I am in Charlotte for a few days to meet with marketing companies and build relationships that will benefit each of us. We will discuss our approach and platform to make their lives easier, shorten the time to production, and create more profit opportunities. With each of us focusing on what we do best, there are lots of positive aspects to this type of partnership. We focus on building and incorporating the design, and the marketing companies focus on their strengths of design and creativity.
This gets us back to the area of focusing around a certain vertical and making the business process one that is scalable. This approach allows the process to be repetitive and efficient. When you produce different custom software projects, like we have in the past, they require a lot of effort to ramp up and go through a learning curve. But when you do, there is no long-term benefit for that extra effort. This focus will allow us to get a benefit from the learning curve of building the platform and using it again and again.
I am excited about this change in direction and having a certain type of client to focus on – a client with the need to fill a gap that is present when their own clients tell them they want to have a mobile app for their businesses. This will allow us to say "no," when we are approached to do things that will take us down a path of lost investment and cost, instead of being profitable.
How are you staying focused, scaling and saying "no" to the things you shouldn't be doing?