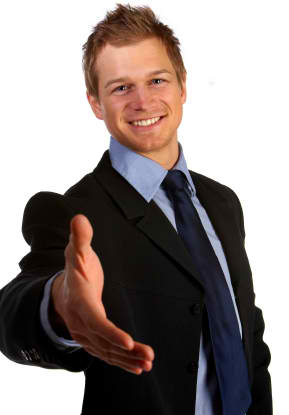 Over the past few months, I have been contemplating and researching speakers that would be a good fit for the EO Argentina University in November in Buenos Aries. Our theme for the university is "Tango with the Unexpected." As co-chair of learning, I am working to bring in people that will meet EO expectations, which are very high, and relate with our theme. One speaker I would like to bring in is Daniel Pink. However, given he is in such high demand, I am not sure we can fit into his schedule or he can fit into our budget.
Pink has written five books. I have read three of them and working on the fourth now, which is his current one: To Sell is Human: The Surprising Truth about Moving Others. Pink's work is always out on the edge and really takes a look at ideas, ways of life and thinking, digging deeper to find new meaning or a different perspective. He did that with his book Free Agent Nation, which I read in the early 2000s, and with Whole New Mind: Why Right Brainers Will Rule the Nations. Then, he really hit a nerve with people when he came out with Drive:The Surprising Truth about what Motivates People. This work changed a lot of people's minds. I did a blog on it, discussing how we should motivate others and had several findings that were unexpected.
I will provide a sneak peek into what Pink has done with To Sell is Human, because it holds a surprising twist on how we see people that sell, suggesting that every one of us is selling in just about everything we do. When Pink sat down and took an in-depth look at what he had done over a two-week period, he realized that within the conversations – emails, texts, calls, and meetings – he was trying to get people to part with resources.
Most don't like hearing that they are sales people. Selling can be perceived as trickery and deceit. But as Pink describes, things have changed and that is not the world we can play in – not if we want to succeed in selling. Pink creates a discussion around how sales has changed more over the last 10 years than over the previous 100. Further, our assumptions about it have changed. We still have about 1 in 9 people engaged in sales today, and the other 8 of 9 are indirectly involved in sales. Pink says, "We're persuading, convincing and influencing others to give up something they've got in exchange for what we've got. "
An interesting point that he brings up in the book is that as business owners, we are supposed to send our sales people out to solve problems. What Pink discovers is that it is more about going out and helping people to find their problems. That is different, isn't it? He discusses that an effective way to move others is to uncover their challenges. For sales to have meaning, he gets into discussing that it needs to be made personnel and purposeful.
Is your approach to sales working for you currently? I will have to say that is has been a struggle for us. If it is the same for you, maybe a radical way of changing our thinking around sales is what is needed to make them better. Check out this short interview that Pink gave on his key discoveries for the book.
Video Link: http://vimeo.com/61559527